NIL in College Sports
The NCAA's NIL laws passed in July 2021 have had an impact on college sports with football and men's basketball clearly benefiting from the new regulations. However, the athletes' ability to take full advantage of their following has greatly affected the growth of women's college sports.
Name, Image, and Likeness (NIL) laws give college athletes the ability to make money off endorsements and marketing opportunities. The term allows equal opportunity for all college athletes to participate in brand deals (including social media posting), advertising, autograph signings, holdin
g youth camps, and more. The limitations on how the athletes can use NIL to their benefit depend on state laws and school regulations but are available to all NCAA student athletes at any level.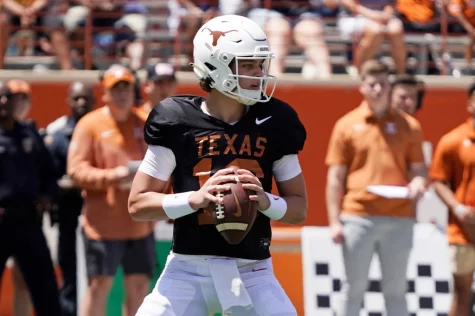 NCAA football has been the most popular college sport in the nation for some time, with men's basketball as the runner-up in viewership and attendance. Top NIL deals in college football include Arch Manning (Texas) valuated at $3.2 million, Caleb Williams (USC) at $2.7 million, and Bo Nix (Oregon) at $1.5 million. The top men's basketball NIL deals include Hansel Emmanuel valuated at $1.5 million, Shaqir O'Neal (Texas Southern) at $1.1 million, and Armando Bacot (UNC) at $1 million. 
The impact of NIL was apparent this year for both the men's and women's March Madness tournament. Highlighting the women's bracket, standout Iowa guard Caitlin Clark headlined many of the stories for the duration of the tournament due to her dominant performances and incredible stats. Her social media presence is focused on her sport and features posts with her business partners, leaving an impact on her 688,000 Instagram followers. Some of Clark's endorsement deals include H&R Block, Topps, Nike, Bose, and Buick, bringing her NIL earning valuation to about $810k. 
Since NIL was introduced in July 2021, the Women's March Madness tournament has seen a constant increase in viewership, setting a record of 9.9 million viewers in the 2023 Championship between Caitlin Clark and Iowa and LSU.
"I think she [Caitlin Clark] deserves all that money because she is a great player with a good image and is bringing a lot to the women's game," said women's basketball fan Annarose Eckmann-Manahan. "Whenever she posts an ad, I feel happy for her."
As NIL is adding a lot to appreciate, it's also essential to understand what remains prohibited in the NCAA. A school is still not allowed to pay athletes to persuade them to play for the school or provide the athlete with special conditions. This rule makes it illegal for an athlete to earn money directly from the school rather than through a brand deal or social media post. However, the athlete can use their school image to get paid. 
A recent breakthrough surrounding NIL laws states that the athletes can make money off their jersey sales. Fanatics introduced college football jerseys representing collegiate athletes from over 40 schools and allow the players to earn a cut of the income.
"I think it's cool that the players benefit from their large followings on social media," said Annarose Eckmann-Manahan. "It's like every jersey that is sold is rewarding their hard work."
Overall, NIL has changed the landscape of college sports. The fans are now able to connect to the players and grow viewership within their respective sports. More prominently, however, the hard-working college athletes can benefit directly from the new regulations and earn money based on SStheir name, image, and likeness.